RFMS services are available for both formal functions and informal functions, including the following types of events and occasions.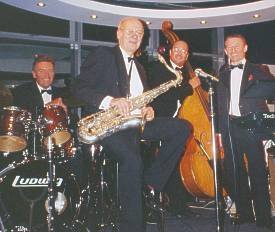 Anniversaries
Music tailored to your special occasion

Art Festivals
A wide range of music for listening and dancing

Birthday Parties
A day of special importance with fitting music

Celebrations
Music to make your celebration an event to remember

Parties
Music for happy fun times

Corporate Functions
High quality and top class presentation

Corporate Promotions
Professionalism & dedication to the highest standards

Dinner Dances
A wide range of music for listening and dancing

Garden Parties
Sophistication and ambience for your event

Classical Soirées
Fine musicians. Exciting repertoire. Classic events.

Grand Openings
Music for a flying start

Hotel Restaurants
Quiet music to create the right atmosphere

Mobile Functions
Music on the move for special occasions

Showroom Exhibitions
Music for the especially important event

Theatre Shows
Appropriate and professional arrangements

Weddings
Special music for your most important day; both during the solemn ceremony and at the celebrations afterwards.

Trade Shows
Music to set off the event and your product launch

Ballroom and Latin American Events
Strict tempo music for dancers

Jazz Music
Extemporisation on many themes

Sequence Dancing
Strict tempo for discerning dancers

Christenings Celebrations
Music to make this significant event a worthy overture to the life ahead ...

Retirement Functions
Retirement can (should) be a fun time ...